Raw Dog Diet – Frozen Organ Cake Recipe
Frozen Beef Organ Cake Recipe
Raw & Natural!
Brandy is growing now in leaps and bounds and has doubled her weight within a month, now at 9 kg and 3 months old Brandy is poised to be a beautiful and healthy Vizsla. Nutrition is important for a growing pup and going the extra length to ensure she is getting what she needs is important.

This post is all about making frozen BARF Beef Organ Cakes, pictures, video, blood and beef guts! Perfect way to your pups heart is through their stomach…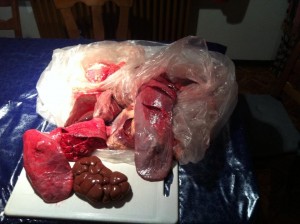 Included in this BARF recipe is fresh beef organs straight from our local butcher; Heart,  Liver, Spleen, Pancreas, Lung and Kidneys.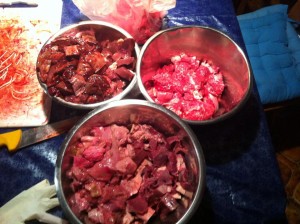 Each of the ingredients were cut into appropriate pieces that would fit into my Kenwood Meat Grinder called "Ilsa".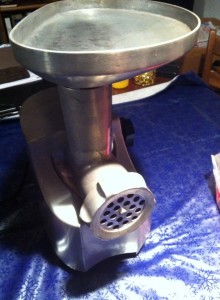 Ilsa is a workhorse and will grind anything thats fed to her, highly recommended grinding machine for mincing BARF dog food.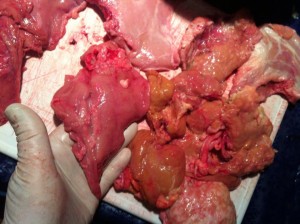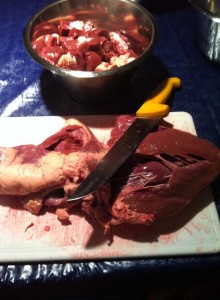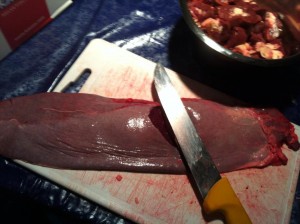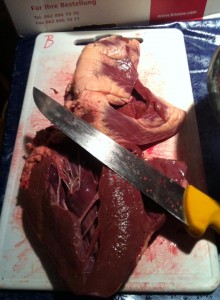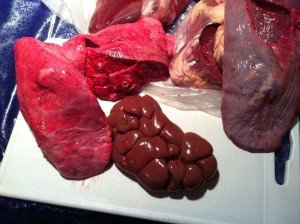 Included in this homemade recipe was 1 kilo of the following beef organs;
Heart, Lung, Pancreas, Spleen, Kidneys and Liver.
Once the organs were prepared, they then went to meet "Ilsa" and get grounded to a nice yummy mixture!
Once the ingredients were well mixed they were then portioned out in a muffin pan and placed into the freezer for about 5 hours.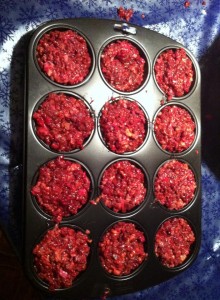 Once frozen the pan was run under hot water for easy removal!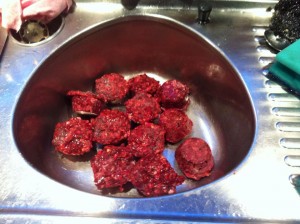 As you see below our frozen BARF Organ snack even has some frosting on them 😉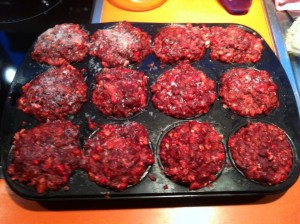 These are bagged individually and fed as an afternoon snack or an addition to any RMB meal. Brandy loves them and I know exactly what she is ingesting, only the best!
Watch how Brandy enjoys her newly found frozen BARF snack