The Birth of Tulipanko aka "Tuli"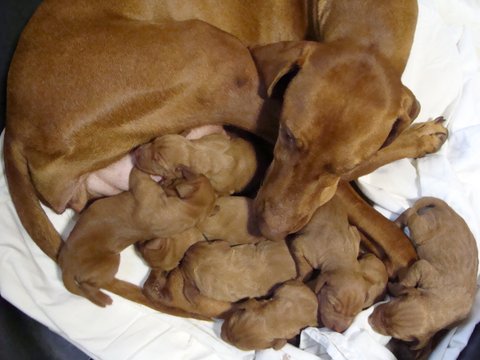 Tuli aka Tulipanko
Our Vizsla puppy "Tuli" was born today in France, her mother Tulipan went into labor around 16.00h and her first puppy arrived 20 minutes later… we are awaiting news tomorrow to see how many litter mates she will have.
Here is the location in France where she was born… Close to Beaune , France.
Tulipan (her mom) is from the Betekints Kennel in Hungary and the owner is the ex-president of the Vizsla Club of France.  Due to medical issues at home with her owner, Tulipan needed to be placed in foster care to have her puppies.
Göpf Rieder was an excellent choice… we thought…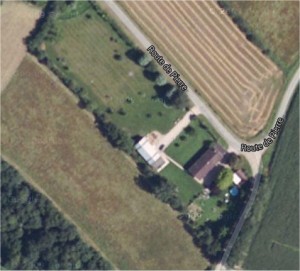 Vizsla breeder Gottfried Rieder aka "Göpf" from de lOrée du Bois de Noiron
Foster daddy Göpf is very knowledgeable about the Vizsla breed,  with over 20 years experience as a breeder of the Hungarian Maygar Vizsla dog breed, he is well known amongst serious Vizsla breeders and Vizsla Clubs throughout the world. His Vizsladom in France is huge, and has a "Built For Vizsla`s" home… lots of property, and soft places to lounge about.
Here is a picture of her proud mom… Tulipan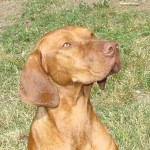 We will call our new family member "Tuli" for short, but her full name will be "Tulipanko"…
"Ko" is Japanese for "daughter of" and staying with tradition, hence the name for our Vizsla puppy "Tulipanko", the "Daughter of Tulipan".
Tulipanko aka "Tuli"
We are all excited and on the 15th of October I will set my eyes on her for the first time… "Tuli" will be "Pick of The Litter" for females.
Regarding the 15th of October 2013, I will be attending a course/seminar  for "Hunting Truffles With A Dog" led by the world renown "Truffle Hunter" from Switzerland, "Freddy Balmer".
Freddy Balmer – Truffles
Freddy Balmer is known throughout the world as an expert in the field of teaching dogs to search for Truffles.  Originally from the area of Zurich, Switzerland, Freddy Balmer has been profiled and documented on television and video the world over. Searching "Youtube.com" for Freddy Balmer you will find him all over Europe and other countries including Russia and others.
With over 40 years experience hunting for "Truffles with Dogs", Freddy Balmer is a "Truffle Hunter Legend" in our book… looking forward to meeting and experiencing the man 1 on 1.
Pictures and my experience coming… and most of all, waiting to see Tuli for the first time…