Vizsla Puppies 4 Weeks Old
Recent picture of Litter B from Sóstói Vadász Kennel , these Vizsla puppies are now 4 weeks old in this photo.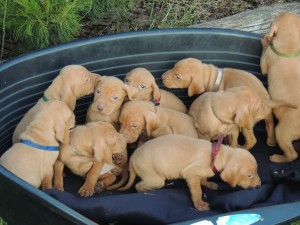 There has also been decided on a new call name change for the new female puppy.
Her call name will be "Brandy" but her registered name will stay the same, "Sóstói Vadász Borda Teca".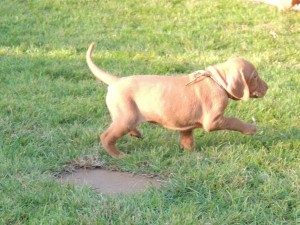 Looking forward to welcoming our new family member on the 16th of December 2013, pickup will be at the Budapest International Airport.
Blanket, Crate, Collar, Leash, and snacks are already to go, the return transit time will be under 5 hours via AirBerlin.com  until Brandy is in her new home.