Brandy Update
Here is an update on Brandy…
At 11 weeks old she has been on a strict Franken Prey BARF diet, meaning she is eating like a wolf. She is completely fed on raw meat and bones and absolutely no commercial dog food.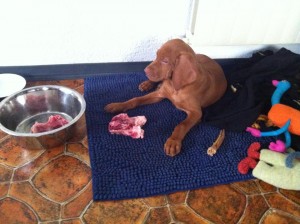 At the moment she weighs in at 7.2kg and is being fed approximately 10% of her body weight daily. She has been eating chicken backs, necks, thighs, legs and hearts.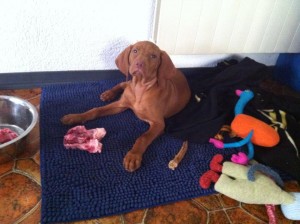 As well she has been introduced to green tripe, beef heart, lung and a few other various organs. Next week she will get a chance to try some lambs neck and lamb ribs!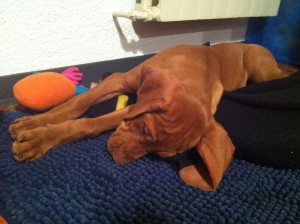 Besides getting her daily raw meat and bones, Brandy also gets her important supplements such as cod liver oil, bovine colostrum, raw honey, natural carob, raw egg and wild salmon oil.